Kenya's National Broadband Strategy is promising but 2017 targets are lofty
The benefits of broadband internet access are many. Jobs are created as a result of better information availability. New investment opportunities arise. Education becomes more efficient. Government services can be accessed with greater ease. Kenya, as part of the Vision 2030 program, is taking major steps to enable broadband growth in the coming years.

Officially launched on July 23, 2013, the National Broadband Strategy for Kenya is a long-term initiative that is expected to contribute to Kenya's goal of becoming a true knowledge-based economy by the year 2030. By 2017, this means, among other things, the availability of 5 Mbps always-on connectivity to all citizens. Kenya is the second country, after South Africa, to launch a national broadband strategy. Will the Government of Kenya (along with stakeholders) properly execute all pieces of the ambitious plan by 2017? Perhaps not, but by 2030 we would expect all targets to be met.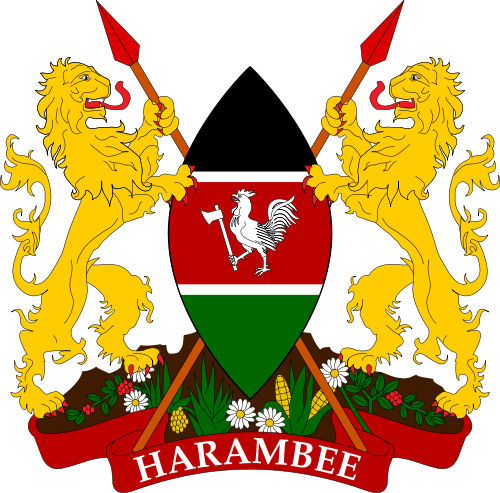 The report is structured into four key parts: Introduction, Benefits, Strategy, Implementation. Based on comments in the executive summary, the Strategy has the foresight needed to succeed in a challenging environment such as Kenya. In particular,
the authors have catered the policy to work off Kenya's strengths and weaknesses
there is a plan in place for the government to evaluate progress as the Strategy progresses
attention is given not to just infrastructure and financing but also to content innovation, awareness of broadband, and the creation of a strong legal framework
public-private partnerships are a key element
the initiative is described as "visionary yet flexible enough to adapt"
Furthermore, successful deployment of Kenyan broadband hinges on a variety of ICT concepts. Explicitly mentioned are some of our favorite terms:
spectrum – frequency allocation for mobile broadband
universal service fund – supports rural broadband expansion
infrastructure sharing – have operators utilize all available infrastructure
affordability – give rebates to providers to handle energy challenges
open access – national backbone access by all
intellectual property rights – support for innovation while protecting certain rights
Also, certain key projects stand out:
national fiber backbone – extend fibre cables by 30,000km
national data centres – keep content local
digital literacy – allow teachers to receive ICT training
ICT innovation – have an ICT incubator in each public university
By 2017, the government has quite a few broadband targets in place. Many of these are lofty considering that as of mid-2013, only 10% of the population has broadband access. Many of these goals are great in theory but will simply take more than four years to achieve. In our opinion, though, it's better to miss challenging goals than to reach meager ones.
Infrastructure:
Urban broadband speeds of 40 Mbps (2 Gbps by 2030)
Rural broadband speeds of 5 Mbps (500 Mbps by 2030)
35% household broadband penetration (current is 6.3%)
100% school and health facility broadband penetration
70% of operators sharing infrastructure
95% of broadband network supported by national power grid
30% of women accessing broadband
25% geographic coverage with broadband
2 submarine cable landing stations (basically one besides Mombasa)
2 new submarine fibre routes (current are Seacom, EASSy, TEAMs, LION)
Content:
75% of registered businesses online
20% of websites in local languages
50% of Kenyans interacting with government using social media platforms
Awareness:
40% of Kenyans are digitally literate
58% of secondary school population is digitally literate
80% of population is aware of emerging technologies
Financing:
5% of annual budget to be directed toward ICTs
60% of Universal Service Fund to be spent on broadband
1 piece of e-transaction legislation per year
At an estimated Ksh. 258 Billion (USD 3 billion), implementing the National Broadband Strategy is by no means cheap. In fact, two of the top risks in fulfilling the NBS are insufficient funding and a high cost of implementation. Accordingly, the elements of Kenya's broadband plan will undoubtedly be out of reach of many African economies who wish to adapt the majority of the Kenyan National Broadband Strategy. Still, many countries would be wise to at least look to Kenya as an example. After all, the Kenyan NBS steering committee has examined roughly two dozen international broadband targets in creating the National Broadband Strategy.
The existence of the robust NBS is a clear sign that the Government of Kenya understands the importance of leveraging ICTs for development. Even if not all targets are realized by 2017 (or even 2030), Kenya will still be many steps closer to reaping the benefits of a true knowledge-based society.
For greater detail, the entire 72-page report can be found at Communications Commission of Kenya.
Source: The National Broadband Strategy, Government of the Republic of Kenya, July 2013.