Listing the African Tech Hubs
August 2012 update: Find a constantly-updated crowdmap of all African tech hubs at Hubs in Africa.
No matter what you call them – tech hub, innovation hub, business incubator – technology centers are connecting young entrepreneurs, programmers, designers, and investors. Few concepts in Africa drives more excitement, collaboration, and promise than the tech hub.
For years, tech experimentation was limited to universities and a select few ambitious souls. In a matter of 2-3 years, however, the innovation scene has greatly expanded thanks to careful planning (plus, an influx of broadband connections doesn't hurt). Official labs not only encourage the dispersion of local content, but also attract business investment and. Plus, lab members can spread their knowledge to the rest of society once they become local e-skills or programming experts.
The main draw of the labs is their offer of working spaces: broadband-equipped facilities that allow techies to conduct their business as if they were in an office setting. A benefit of the hub is that members do not need a university degree; passion, ideas, and some skill are all that is required in terms of human capital.
Membership terms are along the lines of a typical office lease. Financing for the labs is generally a combination of membership dues, donations, and revenue from commercial projects that have been contracted out. In many cases, tax breaks on imports and operating costs help attract hubs to less-developed areas.
Although AfriLabs naturally maintains a useful list of African tech hubs, there exist a handful of innovation centers/platforms/incubators that are not part of the consortium. Kenya may currently boast the most tech hubs, but other areas are quickly following suit as benefits become clearer. Please support these endeavors as they work to improve the quality of African life.
(The list is loosely mirrored on Twitter at @oafrica/african-tech-hubs. Also, please add any hubs in the comments or via Twitter – they will be mentioned ASAP. BongoHive has created an excellent CrowdMap of Hubs in Africa as of 2012)
AfriLabs Members:

AfriLabs
Founded: March 2010
networking organization
seeks to share best practices among labs, increase visibility, organize events, promote developments
implemented Apps4Africa contest, helped establish Hive Colab in Uganda
Last site post: February 2011
Facebook: 99 / Twitter: 251

ActivSpaces (Buea, Cameroon)
Founded: February 2010
formerly Limbe Labs Ventures
open collaboration space, innovation hub, and start-up incubator for African techies
Coworking program allows members to bring a computer and work
Fellowship program attracts mentors and business coaches
Last site post: April 2011
Facebook: 74 / Twitter: 426

bantalabs (Saint Louis, Senegal)
Founded: February 2010
based in France and Senegal
open source web development, consulting and training firm
build websites and tools based on Drupal
organize workshops and community events in Europe and West Africa
Last post: April 2011
Twitter: 350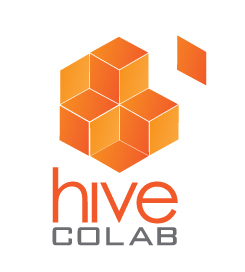 Hive Colab (Kampala, Uganda)
Founded: June 2010
open, collaborative, community owned work environment for young tech entrepreneurs to focus on projects, access the internet, hold events and generally collaborate
Last post: March 2011
Facebook: 38 / Twitter: 206

iHub (Nairobi, Kenya)
Founded: March 2010
open space for the technologists, investors, tech companies and hackers in the area
tech community facility with a focus on young entrepreneurs, web and mobile phone programmers, designers and researchers
part open community workspace, part vector for investors and VCs, and part incubator
very active space – check the site for details
Last post: April 2011
Facebook: 787 / Twitter: 5347

NaiLab (Nairobi, Kenya)
Founded: February 2010
ICT Business Incubation Laboratory
makes it easier for financiers such as venture capitalists, angel investors or profit / non-profit driven corporations to find innovators
incubation service, co-working service, outreach service
Last post: January 2011
Facebook:  622 / Twitter 187
Other Tech Hubs: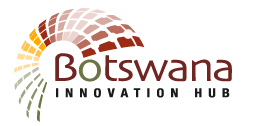 Botswana Innovation Hub (Gaborone, Botswana)
Founded: 2006
mission is to provide an attractive location for technology-driven and knowledge-intensive businesses to develop, and to compete in the global market
development programs, together with the support for R&D and the promotion of innovation and entrepreneurship, will make for an ideal place for business development
Last post: April 2011

ice ethiopia (iceaddis) (Addis Ababa, Ethiopia)
Founded: January 2011
aim is to establish a national network of collaboration and a home of Ethiopian made  innovations
cross-linking ICT innovation with entrepreneurial knowledge and skills development as well as with incubator facilities (collaborative workspace) for start-up companies
Twitter: 42
icecairo (Cairo, Egypt)
Founded: late 2011
aims at accelerating Egypt's economic growth by promoting market-driven and environmentally viable innovations
expansion of iceaddis in Ethiopia
Twitter: 6 followers

Wennovation Hub (Ikeja, Nigeria)
Founded: November 2010
provides pre-business formation training, a facility to encourage collaborative business idea formation, seed capital
Last post: April 2011
Facebook: 27 / Twitter: 34

Tech Hub Nigeria (Lagos, Nigeria)
Founded: May 2010 (no longer active as of 2012?)
started online, then added offline facility
youth-led Non-governmental intervention to grow the industry by harnessing common resources to create platform for untapped potentials in Nigerian youths to flourish
a location for technologists, programmers (Mobile, Web, PC, Linux, etc.), technopreneurs, investors, and anyone interested in technology
modeled after Tech Hub Europe, iHub Kenya, and Silicon Cape

Akendewa (Abidjan, Ivory Coast)
Founded: 2009
emulates the industry of Internet and mobile players departing the bottom of the pyramid (startup, lovers and enthusiasts, independent contractors)
promote ICT, especially in Francophone Africa
Last post: April 2011
Facebook: 2686 / Twitter: 312

BongoHive (Lusaka, Zambia)
Founded: 2011
can build anything on demand, from websites, databases, SMS services to apps
Facebook: 4 / Twitter (@BongoHive): 255

EtriLabs (Cotonou, Benin)
Founded: mid-2011
Provides the environment and infrastructure necessary for the emergence of disruptive technology in Africa
Twitter (@EtriLabs): 56
Founded: October 2010
identifies and supports innovative ideas and communities of the creative economy
Twitter (@jokkolabs): 287
Tech Incubators:

The Innovation Hub (Pretoria, South Africa)
Founded: 2002
Africa's first internationally accredited Science Park
unique space for high-tech entrepreneurs, world-class businesses, academics, researchers and venture capitalists to meet, network and prosper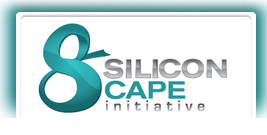 The Silicon Cape (Cape Town, South Africa)
Founded: October 2009
private sector community movement originally founded by two South African high-tech entrepreneurs
opportunity in South Africa to create a "Silicon Valley of Africa", and attract the brightest minds, best technical talent, and local and foreign investors
Facebook: 541 / Twitter: 2095

m:lab east africa (Kenya)
Founded: September 2010
aims to foster innovation and entrepreneurship within the Kenyan community, with a focus on Web and mobile services
provides a full range of resources and initiatives to infuse innovators and researchers with the support they need to introduce innovative products and services that have an impact on the Kenyan context and abroad
partnered with iHub, eMobilis, and University of Kenya with infoDev & World Bank funding
Twitter: 258

Umbono (Cape Town, South Africa)
Founded: March 2011
operated by Google, the team-based program lasts for 6 months
transforms vision into a business by securing funding, free collaborative work space in Cape Town, business strategy, mentors, and visibility
Tech Communities:
Founded: 2008
focuses on training individuals on mobile software development, as well as network infrastructure management
Last post: February 2011
Facebook: 395 / Twitter: 20

Afrinnovator (Nairobi, Kenya)
Founded: 2008
telling the stories of African startups, African innovation, African made technology, African tech entrepreneurship and entrepreneurs
active online resource
Facebook: 467 / Twitter: 2200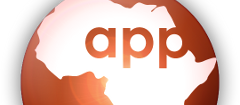 Appfrica Labs (Kampala, Uganda)
Founded: 2008
founded as a technology incubator for youth in East Africa
operates as both an innovation incubator and as a boutique software company
works with a surprising range of clients on diverse projects: translation, mobile apps, Facebook apps, software development, market research and reports, data analysis and visualization, infographics, graphic design
Twitter: 4016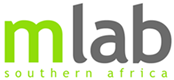 mLab Southern Africa (South Africa)
Founded: 2011
an incubator for mobile apps and content services in southern Africa
hosted by a consortium of incubators (including The Innovation Hub)
Twitter: 321
Founded: 2011
Promotes information sharing via technology
Provides an open environment for Liberian techies and organizations to learn info sharing tools, open source systems, and host tech meet-ups
Twitter: 127
Founded: 2012
An open space for Tanzania's tech community to foster co-creation, innovation and capacity building
Twitter: 52
The iHills Network (Rwanda)
Founded:
A group of Rwandan tech Start-up companies
Inspires tech entrepreneurship
G Space (Ghana)
an open community space where technology and entrepreurialism intersect to build innovative solutions
The Lab's (Togo)
innovation center
http://www.thelabs-tg.net (site not yet up?)
Flat6Labs (Egypt)
fosters and invests in Egyptian technology startups for a three month period
University Labs:

Makerere Univesity Software Incubation Lab at COCIS (Makerere, Uganda)

Established: December 2010
one of the largest computing and ICT training, information science, research and consultancy colleges in Africa

African Virtual Open Initiatives and Resources (AVOIR) (South Africa)

Established: 2004
initially focused on software for education
develops expertise and best practices in FOSS development and deployment
university and software developer partnership
Planned Technology Cities:

Konza (Konza, Kenya)
part of the national Vision 2030 plan
expected to eventually create about 80,000 jobs
seeking investors
Rhapta City (Dar es Salaam, Tanzania)
supported by COSTECH, SEACOM, investors via PPP
ground breaking is

expected in mid-2011

unknown
Foreign Efforts:

ICTWorks (San Francisco, United States)
resource for sharing and expanding knowledge on appropriate information and communication technologies
implements sustainable processes in rural and underserved communities across the developing world
Facebook: 569 / Twitter: 2839