Africa's first accelerator program, 88mph
The first accelerator program in Africa, 88mph, will invest minimum $200,000 in 8-15 startups by Sept. 15th.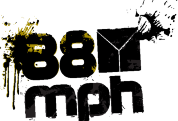 17.07.2012, Nairobi, Kenya
The seed investment fund, 88mph, is betting on the high growth mobile/web markets in Africa. Last year it invested $180.000 in 7 Kenyan startups. It will now run Africa's first intense 3 month accelerator program – inspired by Y-Combinator – investing another $200,000 in 8-15 startups.
Local talent and brain gain
88mph wants startups with ideas that can scale across English-speaking Africa, which has a population size larger than the USA, and 50% of the population under 25.
The 88mph accelerator program is open to both local and international tech entrepreneurs. The combination of a large market, young population and opportunities within the mobile/web industry makes this accelerator attractive to any tech entrepreneurs who are looking to solve real challenges.
The speed at which the mobile internet has reached the markets of Africa, now at 274 million Africans on Edge or 3G, has created a huge demand for local applications and services catering to the young and growing middle classes of Africa. Kresten Buch, founder of 88mph comments, "Looking 2-5 years ahead, the US and Europe will be stagnating at best. I think the biggest opportunities for return on investment will be in Africa and other emerging markets. Our accelerator program is a great opportunity for international tech entrepreneurs and returning diaspora to come, take advantage of the insane growth here, and work on solving some really interesting problems."
88mph, provides the perfect landing for entrepreneurs with guts and a sense of adventure. They offer office space, a great local network, market knowledge, cash and, "a one way plane ticket", Kresten jokes. "One of the reasons for the success of other tech/ investment ecosystems, like Silicon Valley, has been the influx and mix of talent and ideas from across continents and cultures", Nikolai Barnwell, program manager at 88mph, points out.
Up to $24k per startup – and other program details
Deadline August 15, 2012
Startups can apply now on 88mph.ac
The $24k investment will take a 6 – 18% equity stake in each startup
Altogether 8 – 15 teams will receive an investment and get accepted into the 3-month program
The teams will be notified if they have been accepted to the program by Sept 5th
Program starts on September 15th in the 800m2 Startup Garage in Nairobi, Kenya
88mph is a privately backed seed fund
Besides funding, the accelerator program includes exposure to 88mph's mentors& networks of business and tech professionals, like Johanna Kollar, from Startup Support Africa at Google, Larry Modowo, Anchor at CNBC Africa, and Ranjith Cherickel, Head of Services Sales, Nokia Siemens Africa
Startups in the program will have access to tech hubs in Nairobi and Cape Town, as well as to 88mph's partner tech hubs across Africa
About 88mph
The team behind 88mph has previously hosted two investment events in Kenya. Set up as 48-hour investment bootcamps, the first one took place in 2010 where they invested in M-Farm. The second, in August 2011, resulted in 88mph and 3 more investments. Since it was started, 88mph has invested in a total of 7 startups – all targeting the African mobile/ web markets – one of which has raised follow-on funding and expanded into Nigeria.
Click on https://dl.dropbox.com/u/90689939/PressBrief.pdf for the full press release.