Lagunya Internet Business Centres empower Cape Town communities
Numerous business centres operate across South Africa, but perhaps none serve the local community quite like Lagunya. The Lagunya concept is simple: empower the community by offering small business and Internet services for a reasonable price. All Lagunya centres are operated locally in areas of Cape Town. The shop owners – not the CEO – drives business. True to the business model of making a difference in the community, Lagunya also helps unemployed youth seek job opportunities using online tools.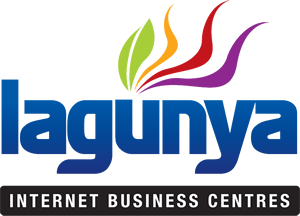 It's certainly not easy building an African brand from the ground-up, yet Justin Farnell, CEO and Founder of Lagunya, has done just that. A member of the burgeoning Silicon Cape Initiative, Mr. Farnell has been active in the Cape Town tech community since his arrival from Yorkshire, England six years ago. Right away, Mr. Farnell's passion for telecommunications and vision of change led him to start the Lagunya business.
The Centres
Multiple Lagunya Business Centres are currently operational but the journey has been one of persistence. The first center went live in Nyanga (Cape Town) in May 2010 with six workstations connected to wireless Internet. Services included a blend of online options (Internet training services, email account creation, CV creation) and typical printing services. As an additional benefit, reconditioned PCs and laptops could be purchased through a partnership with JustPC's. This allowed certain members of the community the opportunity to afford a personal computer. It also provides additional revenue for the business. Pre-paid Neotel Internet and cordless phones (along with training) are also available. This point of sale strategy helped Lagunya stand out as a business. Mr. Farnell was now ready to expand Lagunya's footprint.
Business was growing quickly at the Nyanga centre when a major theft in early 2011 stalled progress. Nearly all equipment was stolen and the business instantly took a R25,000 hit. The theft put expansion plans on pause, but allowed Lagunya to come back stronger than before. In fact, it was the Nyanga community that didn't want the business centre to shut down!
Eventually, following the success of the Nyanga location, a second business centre opened in Shop No. 1 near the popular Mzoli's restaurant in Gugulethu. The beauty here is that the centre is run as part of the spaza (informal shop) in which it is located. Not only does the centre attract customers to the spaza's shops; it also gets customers who frequent the adjacent shops and restaurant. And there is no rent to pay due to the 50/50 revenue share. The relationship also reduces crime and increases respect among all stakeholders.
The outlook
As pointed out before, the operation of the shop is not the primary challenge. Instead, the ability to run the shop as his or her own business, with a view to constantly looking at ways to improve profitability (ie. by upselling services). After all, a shop needs to make some money in order to remain in business. Fortunately, the partnership with Neotel should prove fruitful, especially as Neotel continues to take market share from Telkom. And, the positive community support is only continuing to grow. Lower Internet prices help, too.
Either way, Lagunya continues to work hard to bring South Africa together one community at a time. Now heading into a fourth year of operation, the company is again looking to expand its reach. Goals include becoming cash positive at both locations and creating a handful of new jobs. In fact, Mr. Farnell recently handed over full management control and revenues of the Nyanga location to the its shop owners. Weekend ICT skills courses will be offered soon so that young mothers and domestics can enjoy the centre. South African Corporate Social Investment (CSI) will help support these endeavors. If all goes well, expect a national network of Lagunya centres will be in place within five years.