Listing ICT-inclined African business incubators (excluding tech hubs)
August 2012 update: Find a crowdmap of all African tech hubs at Hubs in Africa.
No matter what you call them – tech hub, innovation hub, business incubator – technology centers are connecting young entrepreneurs, programmers, designers, and investors. A list of more than 20 African tech hubs, incubators, communities, and labs can be found in a previous post.
African business incubation is growing in popularity as the tech (read: app) scene heats up. Incubators can curb unemployment and lessen the digital divide by building confidence and connecting investors with local talent. With proper support, an incubator can even produce businesses at an 80%-90% success rate.
In its most basic form, a business incubator is a program offered with the sole purpose of supporting the establishment and growth of small businesses by offering support services to entrepreneurs. Common threads are the provision of facilities, financial backing, entrepreneurial ideas, and management development. (Africa Report provides a concise article on the subject.)
In 2004, Russell Southwood commented on the lack of business incubators outside of Africa, blaming the deficiency on a lack of private-public cooperation, government funding, and business-friendly climate (Balancing Act, issue no. 186) Seven years later, infoDev's iDisc global network consists of over 300 incubators in 88 countries with 72 iDisc incubators in Africa. Reportedly, 51 target the ICT sector, but fewer than half of this number readily appear in search engines or news articles.
The following is an attempt at listing ICT-inclined business incubators that are not considered strict "tech hubs." However, keep in mind the distinction incubator/tech hub is rather blurred.
Co-Creation Hub Nigeria: "a place where different stakeholders think and work together to create innovative solutions to the social challenges facing Nigerian society."
Innovation By Design: "specialise in partnering with entrepreneurs to turn these ideas into successful enterprises."
KeKoBI: "supports micro, small and medium enterprises to become healthy, wealth-generating businesses through provision of Business Development Services (BDS) and fully furnished rental office spaces with fast speed Internet at subsidized rates."
The HUB Kampala: a space for freelancers, consultants, entrpreneurs, journalists, designers, and artists to take their business to the next level
SME Toolkit Kenya: "offers free business management information and training for small businesses / small and medium enterprises (SMEs)"
National Computer Board: "para-statal body entrusted with the mission to promote the development of Information and Communication Technologies (ICT) in Mauritius"
MICTI: "Uma visão de longo prazo para o desenvolvimento dos recursos humanos com competência técnica reflectindo a capacidade de participar nas inovações tecnológicas."
Namibia Business Innovation Centre: "helping you build your business"
SATNET (Southern Africa Telecentre Network):
Ghana Multimedia Incubator Centre:
Eastern Cape IT Initiative: "a center of excellence for the promotion of sustainable SMME's through innovation and technology transfer"
Bandwidth Barn: "encourages innovation and provide ongoing training and support needed to help ICT SMMEs to overcome the entry barriers to employment, start-up, survival and growing their businesses and thus accelerate their development."
National Board for Technology Incubation (NBTI): "creating an environment for changing the attitude towards personal initiative, creativity innovation, risk-taking and entrepreneurship."
Kigali Institute of Science and Technology (KIST):
SmartXchange:
Meltwater Entrepreneurial School of Technology (MEST): "provides training and mentoring for aspiring African software entrepreneurs with the goal of creating wealth and jobs locally in Africa."
Burundi Business Incubator:
L5lab:

Dar Teknohama Business Incubator (DBTi)
Dakar Information and Communication Technologies Incubator (CITIC)
AWEP Business Incubator (Zambia):
Kenyatta University Business: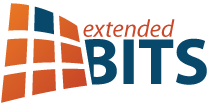 ExtendedBITS: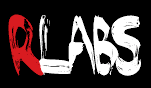 RLabs:
TANZICT:

@iLabAfrica:

Malagasy i-Hub:
Startup Garage Nairobi:
mFriday: