South African start-ups could use more original ideas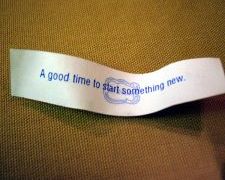 South Africa needs to part ways with the 'if it ain't broke, don't fix it' ideal. In SA, everyone who is web savvy either knows of ITWeb and MXit. Interesting, these two successful endeavors represent the two categories of start-up. ITWeb, a technology news site targeting the latest developments in SA, took a general idea that is popular across the globe and limited its scope to a single nation.
On the other hand, MXit, a social SMS platform, formed a new platform for communication. Irregardless of whether the site's concept is entirely original, all ventures require insightful business practices and should not be judged on originality.
As evidenced by this list, the South African market is very self-selecting. Twenty-one months later, only six of the 'top 10 web start-ups to watch' are still active. What happened to the four unlucky projects? They succumbed to the lack of an audience in a nation where broadband subscription is relatively low in respect to ICT acumen.
The following South African start-ups were found using the aforementioned site in collaboration with the SASI Top 30 from Business Report. In general, the findings suggest that South Africans enjoy the same types of sites as Americans and Europeans but may feel lost in a larger (global) platform. Therefore, proven ideas that cater to a niche audience are a relatively safe and easy bet. In order for South Africa (or any developing nation) to stand out, however, entrepreneurs need to push the envelope and think outside the box. The potential benefits from a completely innovative start-up are higher, but can only be achieved if the public is ready.
Unique across the Internet:
ChessCube. A popular online chess gaming platform with members from 230 countries.
Skyrove. Earn money by sharing your wireless connection with your neighbors or community.
Not original, but targeted to South African users: