Startup Weekend enables companies to be created in 54 hours – even in Africa
The Startup Weekend premise is simple: Create communities and build companies in a single weekend (54 hours).
The global results are impressive: 468 events completed, 190 more planned, 5,005 startups created, and 45,000 entrepreneurs in attendance.
And, Startup Weekend is contagious: At least 12 Startup Weekends will occur in Sub-Saharan Africa during a 14-month stretch from September 2011 to November 2012. What's more, 13 such events have already happened in North Africa.
For a better idea of the format, Ben White at VC4Africa has written a great explanation/preview of July 20th's SW Abidjan. Basically, anyone can pitch an idea, but only the ideas receiving the most popular votes make it to the creation stage. At the end of the weekend, a winner is chosen, but multiple businesses live on.
If you think this is something up Google's alley then you're right. Google is the largest sponsor of Startup Weekend, and is joined by Microsoft BizSpark, .CO, CloudMine, SendGrid, and Amazon Web Services.
Here's a rundown of what's taken place (it's all happened seemingly overnight!) and what's to come for SSA:
Past Startup Weekend events

Lagos, Nigeria

Johannesburg, South Africa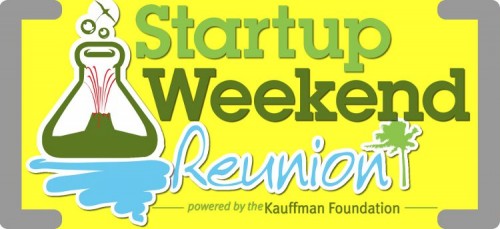 Saint-Denis, Réunion

Accra, Ghana

Nairobi, Kenya

Dakar, Senegal

Kampala, Uganda

Abidjan, Ivory Coast

Cape Town, South Africa

Brazzaville, Congo
In addition, events have been held in Morocco (5), Tunisia (4), Algeria (3), Egypt (2). We'll continue to post updates once more Startup Weekend events are announced.
Kudos to the designer(s) who created the enticing logos!