Somali government should consider an official social media presence
Somalia's government is committed to reconciling the historically unstable nation. Security and infrastructure creation are musts.
Although not directly elected president by Somali citizens, President Hassan Sheikh Mohamud is poised to bring the divided nation closer together. Since his election as President of Somalia in September 2012, President Hassan has already taken steps to bring Somalia toward prosperity. In fact, TIME Magazine considers him to be one of the 100 most influential people of 2013.
Therefore, the Somali government should consider making an effort to connect with citizens using social media. Of course, this poses a challenge since only a privileged segment of Somali society routinely uses the Internet. As of 2013, fewer than 2% of Somalis residing in Somalia have Internet access, but wireless coverage in Mogadishu is becoming better by the month. Demand for online services, notably Facebook, are growing by the day.
While the government works support the creation of telecoms infrastructure, an influential Somali community living abroad can readily use social media channels to stay current with news. Social media is especially useful given the lack of an official Somali government website.
Somalis living outside the country have over the years been the voice of those suffering inside Somalia, and with the emergence of social media, their work is getting noticed more than ever." – Kassim Mohamed, Somali journalist
The Somali community that returns to their homeland is one who is passionate about Somalia and wants to see peace. It is paramount that they remain connected while abroad; the government social media accounts can aid in just that.
Currently, there are an array of "official" Twitter accounts for various heads of state. These accounts have thousands of followers and appear authentic, but are unverified and no press release has ever touted their authenticity. Still, they provide an outlet for government-themed information.
The unofficial Twitter account of the Somali Prime Minister Abdi Farah Shirdon (@SomaliPM) has an impressive 3,088 followers. Shared are a variety of news reports about Somalia along with positive quotes about Somali progress. An official website is under construction.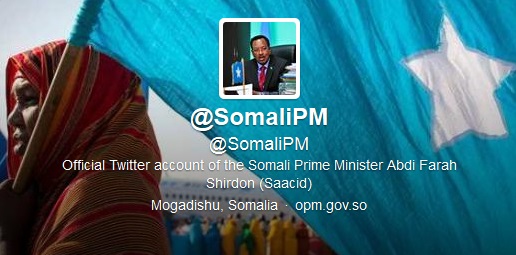 The unofficial Twitter channel of the Deputy Prime Minister & Minister of Foreign Affairs of the Federal Government of Somalia (@FawziaYusufAdam) shares updates of Somali government happenings. Good collaboration with the Somali PM account has earned over 3,800 followers on only 144 tweets.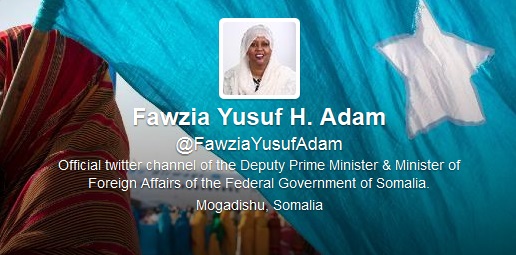 Villa Somalia (@TheVillaSomalia): The State House has "officially" been on Twitter since November 2012 and now has 2,724 followers. In that time there have been 103 tweets sharing news of President Hassan's actions. A Facebook page has been active since 2011. An official website is under construction.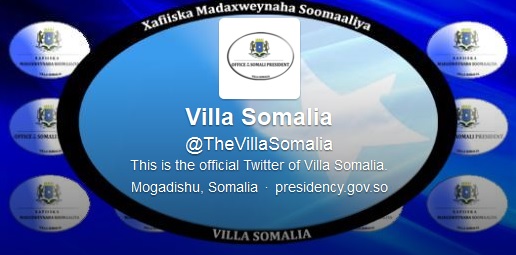 The official page of the Local Government of Mogadishu, Somalia (@Mogadishu_City) is run by the Benadir Regional Administration and seems 100% authentic. Many tweets are on behalf of the Mayor and the Mogadishu City website is very modern.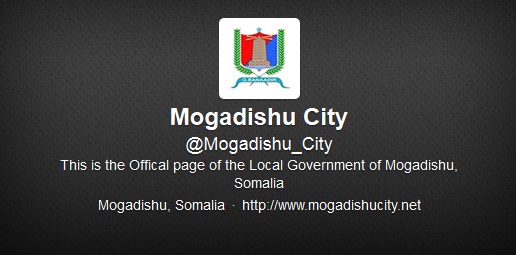 Having a social media presence may not be unique for an African government, but Somalia's leaders now have the opportunity to go online – impressive given the nation's history and lack of Internet user base. At the least, the government needs an official online presence for President Hassan to stand out among the copycats.