Africa4All to strengthen Parliament-public ties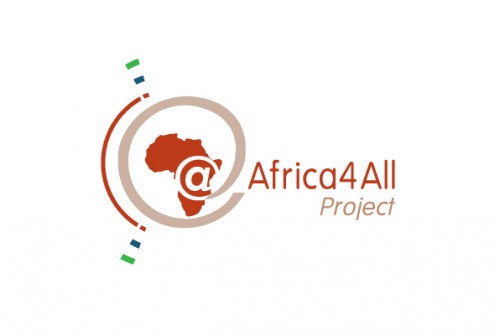 The recently-launched Africa4All Project (run by Gov2u, a Greek NGO, and co-funded by the 9th European Development Fund by ACP Group and EUROPAID) aims to bring the relationship between African government and African citizen into the 21st century by means of ICT. Basic goals of the endeavor are increased political efficacy and greater government transparency while improving the e-skills of the populace. In other words, the government will have a better idea of the needs of its citizens and likewise, the citizens will learn more about how the government works and hopefully receive better services in the end. The initiative will focus on the East African nations of Kenya, Tanzania, and Uganda in addition to Lesotho and Namibia in the south.
The site only launched three weeks ago, so some of the less essential sections (Videos, Downloads) are not up yet. However, the questionnaires (for both public and Parliament) are up and running. The site doesn't assume any prior knowledge of the Web from visitors and even offers a glossary explaining terms that experienced Internet users often overlook, such as 'blog' and 'web 2.0'.
Africa4All hopes to expand the project once it becomes established in the initial countries. Most importantly, ICT training will be offered to those involved. From a FAQ on the site:
A free Toolkit (CD-ROM with a booklet) will be developed, that will contain all necessary software and related descriptions, promotion and dissemination material (including case studies) and hints on relevant processes to set up similar models in other regions. Via its Toolkit, Africa4All will deliver free services to help other African Parliaments and public authorities set up similar initiatives of their own, beyond the limited framework of this initiative. Those public institutions and parliaments interested on the use of the Toolkit will assume the costs only for possible customization and maintenance of Africa4All platform.

Specific online and offline training for ICT staff and MPs will also be provided.
Follow Africa4All on Twitter to stay current.