Still no 3G service for Algeria
April 2013 update: Moussa Benhamadi, Algeria's minister of Posts, IT and Communications, told Agence Ecofin: "The administrative record, which allows us to embark on the introduction of 3G and 3G+ [technology] is completed'. In the meantime, ATM Mobilis, Nedjma and Djezzy have been encouraged to prepare their 2G networks for the transition to 3G."
For nearly two years, Algerians have been told 3G mobile services are coming soon to the country. A quick Google search for 'algeria 3g' shows a variety of press releases dating to September 2011. Initially, the government announced services would begin March 2012. Then the date became the first half of 2012. It was soon pushed back to the first quarter of 2013. Then to March 2013. Now, this date too has passed. The immediate reason: a drawn-out legal dispute between the Algerian government and Orascom Telecom Algeria.

The tough part is that Algerians are overdue for mobile broadband. Mobile penetration rates exceed 100% and roughly 20% of the population has Internet access. Plus, roughly half of Algerian mobile customers are already on the Orascom (Djezzy) network. It does not logically follow that 3G is not yet available.
For the record, 4G licensing (perhaps a logical step at this point) has been rejected citing elevated cost of handsets, greater investment by operators, the requirement for a specific frequency band, and the need for more base stations. Either way, there is still no 3G.

Of course, there always seems to be a news release around each proposed 3G service date. Last week, Algeria's government moved to lift sanctions imposed on Djezzy GSM, allowing it to begin purchasing and importing new technology and equipment, in addition to granting it the right to convert its profits. The move should at least add momentum to the process of 3G deployment.
Speaking to the fixed broadband side of Algerian telecommunications, there comes an updated outlook from Mehemel Azouaou, CEO of Algeria Telecom.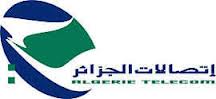 According to Mr. Azouaou, in the past year, Algeria Telecom has provided broadband access to an additional 1 million Algerians. The company also connected more than 900 communities to the national fiber optic backbone. This year, more investments will be made, enabling more of the same:
broadband access for an additional two million Algerians
all towns with more than 1,000 inhabitants to be connected to the fiber optic broadband network
Some say the objectives set by the incumbent Telecom Algeria seem utopian given historical deficiencies with the company. Still, approximately one-quarter of Algerian mobile subscribers rely on Algeria Telecom.