Do 1% of Beninians and Ethiopians with Internet access really visit anti-fraud sites?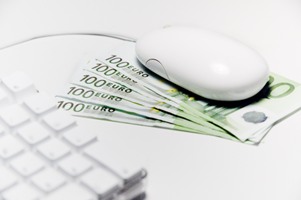 I initially wrote this post in early April 2009. I had randomly been reading forums on Internet spam, security, and phishing and decided to have a look at where visitors were located. I was surprised to find Benin and Ethiopia high on the list. In the past 6 months, however, Alexa has stopped tracking web traffic from Ethiopia or Benin so there is no way of knowing if these numbers are/were/will be true. Keep in mind that the data is a good estimate but Alexa does not claim 100% accuracy. Also, after pondering the issue, I've changed my mind and now feel that these nations may visit anti-fraud sites to prevent scammers from attacking their users. After all, Nigeria, internationally known for its cyber-crime, never appeared on the list of top nations visiting these sites. Hopefully this is the case. Africa can't financially afford to be duped into online scams. The electronic banking sector needs to be especially vigilant, but that's another story.
Original post: Head over to a popular Internet spam awareness forum and you'll find alerts to the latest e-mail frauds and questionable business opportunities. Such sites could save you stress, time, and money. However, as you learn how to protect yourself from identity theft or loss of money, others may be learning new measures to take advantage of you. If the traffic data is accurate, Internet users in some notably poor countries are frequent visitors to these sites and may be doing a reverse-lookup of sorts to learn how to try their hand Internet fraud.
Take 419 Legal, for example. 44%, or 55,000 or so of monthly unique visitors are from the U.S. However, 3.6% hail from Ethiopia. So, if there are 125,000 monthly worldwide visitors, then 4,500 are from Ethiopia. The significance of such data lies in the percentage of Ethiopians with Internet access. In March 2008, a mere 0.4% of the population used the Internet. That's 291,000 people. So, assuming just linear growth in Internet users based on data from 2007, we can assume that 450,000 Ethiopians access the Internet in March 2009. Now, we can see that 1% of Ethiopians with Internet access visited 419legal.org last month. From the traffic monitoring site Alexa (if it can be trusted) we can see that this site is the 380th most popular in the world for Ethiopians to visit.
Another interesting case is, fraudwatchers.org, a very non-commercially oriented site, has a healthy following from the African nation of Benin. Nearly 2% of the site's 139,000 monthly unique visitors come from this nation (using Compete and Alexa to do the calcuation). Since only 150,000 residents of Benin have Internet access, this means that nearly 1.8% of Beninians visited fraudwatchers.org last month.