Updated: African leaders on Facebook (March 2011)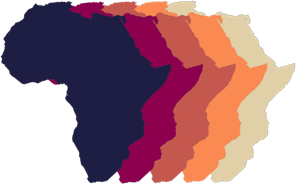 This post is an update of December 2010's list of African leaders with a Facebook presence. The numbers and a couple of links have been adjusted.

My, how has African Facebook momentum changed in the past 3 months! Less than a year ago, the Internet was buzzing with news of Nigerian President Goodluck Jonathan's social media successes. Recently, however, the focus of African social media has shifted to revolutionary themes.
A solid number of nations, most notably Angola, Ivory Coast, Zimbabwe, Libya, and Egypt have seen extraordinary Facebook growth (assuming the trends regarding leader page fan numbers reflects a general trend of Facebook adoption within the leader's nation). Most notably:
Egypt's former president now has over 27,000 fans on Facebook – most likely the result of sheer international interest in the leader rather than Egyptian support
The Facebook page for ex-Tunisian President Ben Ali ceases to exist
Pages for interim Presidents in both Egypt and Tunisia (and Ivory Coast) have few fans
Disputed Ivory Coast President Laurent Gbagbo now has nearly 32,000 fans after only having 16,000 three months ago. Internationally recognized Alassane Ouattara hardly has a Facebook presence
Southern African nations of Angola and Zimbabwe showed impressive growth
Again, little has changed in terms of which nations' leaders have official Facebook pages.
Also noteworthy:
Zimbabwe's PM attracted followers at a much lesser rate (6%) than leaders with a similar base in December.
9 nations have seen no change or a decrease in fan base. 3 of these (Ethiopia, Gabon, Tunisia) were the result of removed pages.
Mauritania and Somalia still have no official group for their respective leaders, indicating very low Facebook penetration.
The private profile of Ethiopia's PM Zenawi has been removed
The private profile of Gabon's Ali Bongo has been removed, but an unofficial page has already attracted nearly as many fans
On average, the number of fans of a given leader rose 24% over the past 3 months
Interestingly, despite having hundreds of thousands of fans, the page for Tunisian Ben Ali has disappeared but the page for Egyptian Hosni Mubarak still remains
Despite having a substantial Internet user base, Libyans tend to not support Col. Gaddafi via Facebook
For a nation with such a high level of media censorship and an estimated 16,000 Facebook users, Eritrea has 6,200 fans for its leader's fan page. Many of these fans are most likely diasporans
In order of sheer fan base: Nigeria (511k), Kenya (80k), Morocco (74k), Zimbabwe (60k), Ivory Coast (32k)
The list as of March 2011:


The above table lists all top African heads of state (usually President) and provides a link to the one or two most popular Facebook pages, groups, or profiles for a given leader. The final column shows how many users are interested in the particular leader. Loose definitions of the page-types:
Official page: A page run by the actual leader.
Public profile: A presidential account with a public wall and information about the leader.
Private profile: An seemingly real account without a public wall or information about the leader.
Unofficial page: A user-created page that serves as the leader.
Group: A user-created group dedicated to a leader.
Community page: A placeholder courtesy of Wikipedia for cases when no user-generated page exists.