Updated: African leaders on Facebook (October 2011)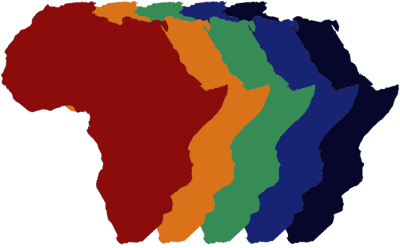 This post is an update of June 2011's list of African leaders with a Facebook presence. The numbers and a couple of links have been adjusted. Stats from July 2010, December 2010, and March 2011 are still available.

As always, the challenge is determining what share of fans of these pages are diasporans. A solid number of nations – most notably Burundi, Cameroon, and Gabon – have seen extraordinary Facebook fan page growth in the past 4 months. Pages for leaders from Angola and Cape Verde were relatively new as of last post, and have growth figures of 2,600% and 4,000%, respectively. Impressively, two leaders – Cameroon and Gabon – now have official pages and the fan counts have grown by 350-400% over 4 months. Updates for October 2011 include:
Cameroon: Paul Biya's page is clearly marked as official and even has a welcome landing page
Chad: Idriss Déby's page with 5,000 fans has been removed. Top unofficial pages now have 500-600 fans.
Gabon: Ali Bongo's page now is very official, complete with landing page.
Mali: Both two groups for Amadou Touré are about to be archived due to inactivity. An active group of 200 fans now exists.
Senegal: The page for Abdoulaye Wade, with 4,600 fans in June, no longer exists.
Sierra Leone: The most popular group for Ernest Bai Koroma is flagged for removal due to inactivity. A new group with 1,300 fans now exists.
Somalia: Had previously missed page of Sharif Ahmed which has 3,400 fans.
South Sudan: Have added the new nation to the list. President Salva Kiir Mayardit, although lacking an official page or group, has 750 fans for a community page.
Togo: Added unofficial page for Faure Gnassingbe (4,400 fans).
Zimbabwe: The most popular unofficial page for Robert Mugabe has been removed. The second most popular remains.
Growth trends & countries of interest:
Median fan growth rate: 15% (was 23% from March-June 2011)
Pages for leaders of Seychelles and Swaziland lost fans over the time period.
Fan count growth of leader pages with greater than 10,000 fans: Algeria 17%, Nigeria 13%, Ghana 10%, Ivory Coast 9%, Tanzania 8%, Kenya 5%, Morocco 5%, Zimbabwe 3%
Less than 5% growth in Benin, Comoros, Guinea, Mauritius
The page for Libya's Col. Gaddafi grew by another 20%
Mauritania still only has 4 fans of the community page for Ba Mamadou Mbaré. Guinea-Bissau is not much better with 11 fans for Malam Bacai Sanha
Central African Republic shows 20% growth after none for 3 months
51% growth for Meles Zenawi of Ethiopia – now 1,000 fans
Solid growth in Southern Africa: 71% Namibia, 69% Zambia, 34% South Africa. Still surprising how few fans the (community) page for Jacob Zuma has
In order of sheer fan base there is no change in order: Nigeria (653k), Kenya (94k), Morocco (84k), Zimbabwe (65k), Tanzania (32k)
The list as of October 2, 2011:
The above table lists all top African heads of state (usually President) and provides a link to the one or two most popular Facebook pages, groups, or profiles for a given leader. The final column shows how many users are interested in the particular leader. Loose definitions of the page-types:
Official page: A page run by the actual leader.
Public profile: A presidential account with a public wall and information about the leader.
Private profile: An seemingly real account without a public wall or information about the leader.
Unofficial page: A user-created page that serves as the leader.
Group: A user-created group dedicated to a leader.
Community page: A placeholder courtesy of Wikipedia for cases when no user-generated page exists.