Listing the African Leaders active on Facebook (July 2010)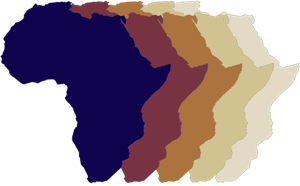 Did you ever wonder which African leaders are active on Facebook?
As Internet penetration takes hold in Africa, leaders are becoming increasingly aware of the power of social media. Facebook pages, in addition to creating a sense of political involvement, also can manage a President's image. These pages provide governmental updates and allow leaders to at least appear accessible and open to public input. In fact, leaders of Algeria, Benin, Rep. of the Congo, Congo DRC, Cote d'Ivoire, Nigeria, Tanzania, Tunisia, and Zimbabwe seem to already have taken this step. Nigerian President Goodluck Jonathan perhaps has the most voracious following; he routinely has 2,500 Nigerians comment on his ideas. However, the majority of African leaders do not yet maintain a public social media presence. In many areas the lack of a page simply has to do with efficiency. After all, there is no point in trying to communicate with a population who is not yet online, let alone participating on the Facebooks of the world.
Of course, it is often difficult to spot a legitimate Facebook page run by an African president (Facebook doesn't provide a designation). For each leader there are usually a couple of rogue pages, groups, or even profiles that act as the leader. In some cases where an official page does not exist, one thousand or more individuals will show their patriotism by supporting a "ghost" leader. Hopefully Facebook users are clever enough to spot the difference.
The following table lists all top African heads of state (usually President) and provides a link to the most popular Facebook page, group, or profile for a given leader. The final column shows how many users are interested in the particular leader. Loose definitions of the page-types:
Official page: A page run by the actual leader.
Public profile: A presidential account with a public wall and information about the leader.
Private profile: An seemingly real account without a public wall or information about the leader.
Unofficial page: A user-created page that serves as the leader.
Group: A user-created group dedicated to a leader.
Community page: A placeholder courtesy of Wikipedia for cases when no user-generated page exists.
Finally, the list: